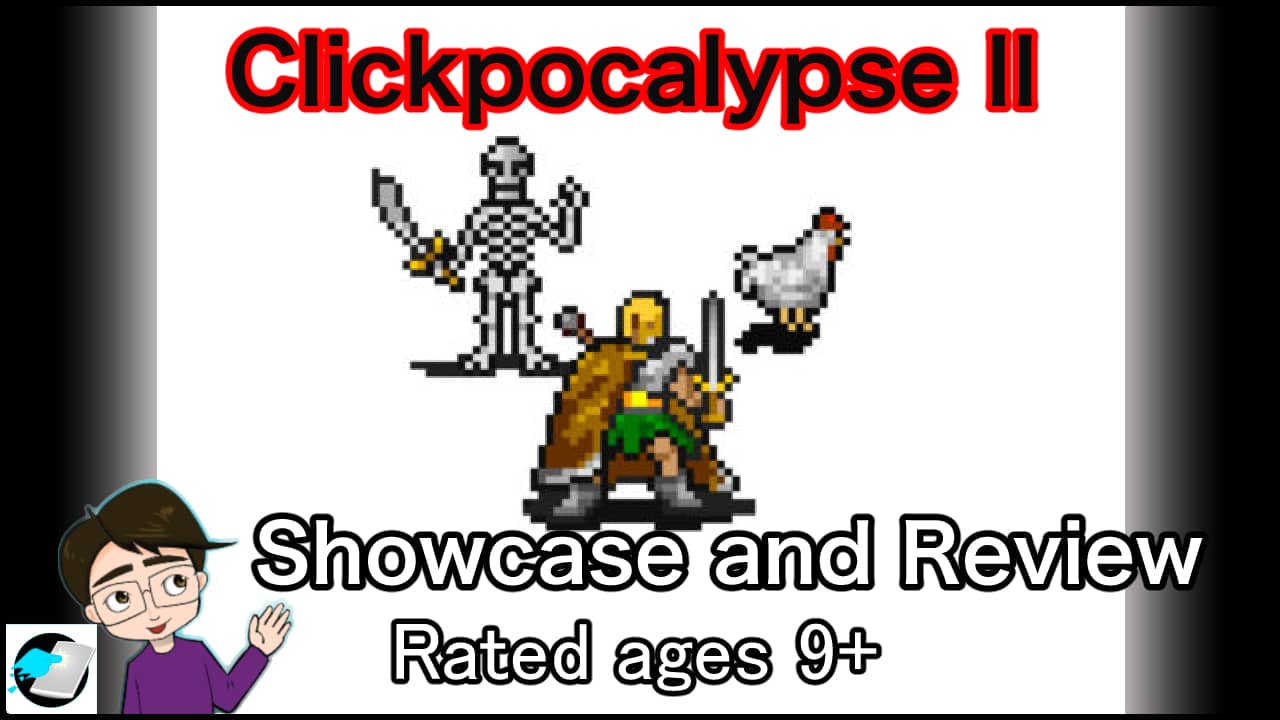 Hello, dear reader, I hope you're having a good day. I'm not being paid to write this blog, and it contains my impressions from playing Clickpocalypse II on iOS. You can check out my YouTube channel at Lunar Nebula LLC Gaming to see Clickpocalypse II in action. This is not an exhaustive review. I've played the game and beaten it once. It's designed for several runs.
Jim Hayes created Clickpocalypse II. Clickpocalypse II is a free-to-play "incremental game disguised as an idle RPG" in Jim's words. I agree with his assessment. Though it feels like a true idle game in the sense progression is ongoing. You can't defeat the castles until you the player activate the attack, yet your heroes will always collect loot.
Clickpocalypse II is rated 9+ on the App Store for Infrequent/Mild Cartoon or Fantasy Violence. The main issue I can think of are the piles of corpses your heroes leave by killing monsters. Some of the item names may be a bit rude too.
Links: The App Store link is at https://itunes.apple.com/us/app/clickpocalypse-ii/id1220292838?mt=8.
Disclaimer: I'm not being paid by Jim Hayes or anyone else to write this review. The only money I could make would be through advertising on this site or on YouTube at this point in time. I don't take responsibility for the content on sites linked to from this article.
by Brian Petrilli AKA Jalinon