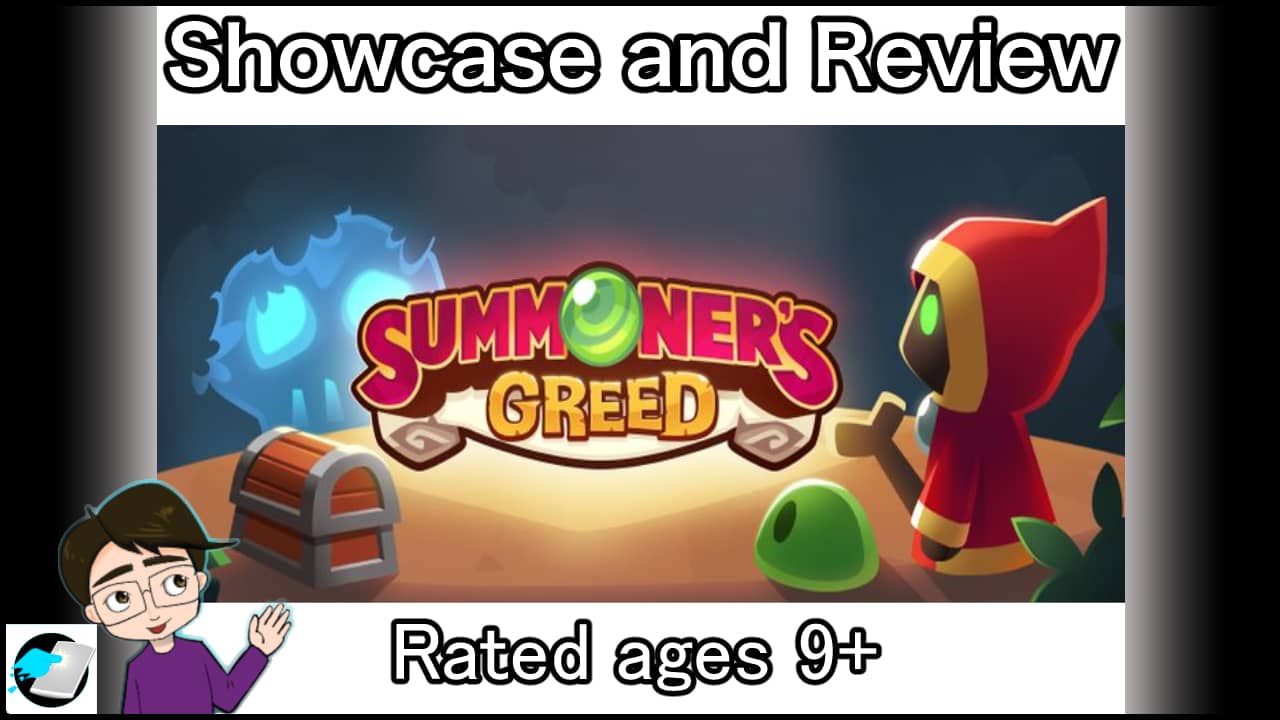 Hello, dear reader, I hope you're having a good day. I'm not being paid to write this blog, and it contains my impressions from playing Summoner's Greed on iOS. You can check out my YouTube channel at Lunar Nebula LLC Gaming to see Summoner's Greed in action. This is not an exhaustive review. I've played the game and went up to wave 40.
Pixio Limited created Summoner's Greed. Summoner's Greed is a free-to-play It's an endless tower defense game so it restarts from wave 1 when you lose, yet all your upgrades persist.
Summoner's Greed is rated 9+ on the App Store. The main issue I can think of is you're a thief. The Summoner steals the treasure chest at the beginning, and then you're keeping the treasure from its rightful owners and killing anybody who disagrees. It's not graphically violent and is cute looking.
Links: The App Store link is at https://itunes.apple.com/us/app/summoners-greed-endless-td/id1258027083?mt=8.
Disclaimer: I'm not being paid by Pixio Limited or anyone else to write this review. The only money I could make would be through advertising on this site or on YouTube at this point in time. I don't take responsibility for the content on sites linked to from this article.
by Brian Petrilli AKA Jalinon